Article originally posted on www.insuranceneighbor.com

(opens in new tab)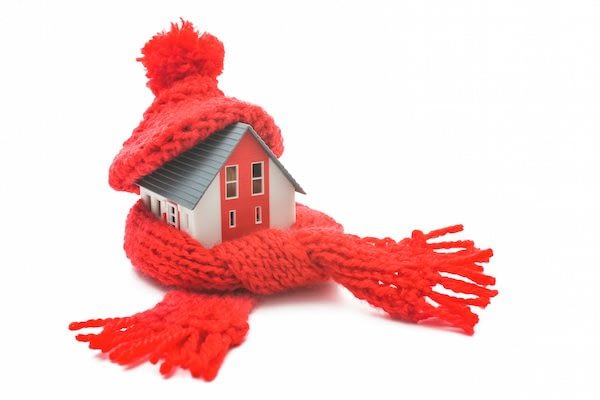 The winter months are upon us, bringing cold temperatures and adverse weather conditions. You may have already begun preparing for winter by purchasing a new pair of rain boots or a heavy coat, but have you thought about preparing your home?
The rain, snow, and ice that are synonymous with winter can cause serious damage to your home, resulting in costly repairs. The unnecessary costs and stress can be avoided by preparing your home in advance to make sure you don't fall victim to damage to your home and the need to pay for costly repairs.
Planning Ahead For Winter
There are a few simple protective actions that will result in more efficient heating and prevent any unnecessary homeowners insurance claims. The following are some of the tasks that will protect your assets (and your wallet) this winter:
Get rid of drafts! Drafty windows and doors can cause you to waste up to 30% of the energy used to warm your house. Purchase or make a draft snake (draft-stopper) to block chilly air from seeping in under your doors, and remove window air conditioning units so your windows can be completely sealed. Check around your home for any gaps where air may be escaping and seal with caulking or weather-stripping. This usually occurs where any two materials meet, including around the foundation, around windows, or near your chimney.
Mind your energy usage. Turn down the heat when you leave your home so heated air isn't wasted on an empty house. Have your heating system checked to ensure it is running properly and adjusted to accommodate the workout it is going to get during the cold season.
Insulate, insulate, insulate! Are your walls and ceilings properly insulated? Pay special attention to your basement ceiling and attic floor. Your pipes and air ducts should also be insulated, as the majority of your heater's hot air could escape as it moves through the ducts to the vents. Insulating your pipes means that you will not only pay less for your hot water, but you'll also help to prevent pipes from freezing.
Take care of any dead tree limbs. Unhealthy tree limbs can fall under the weight of snow or heavy rain, damaging your home or vehicles. Clear dead limbs away before winter sets in so you can avoid damage to your home from a falling branch.
Ensure there is some airflow. It's important to eliminate any drafts and seal up leaks throughout your home, but you don't want the home to be completely airtight because the indoor air quality may become unhealthy. When cooking on a gas stove, be sure to run the range fan or crack a window to let gasses escape. Turn on the bathroom fan while showering to let the moist air out, as too much moisture can lead to mold, a health risk for babies and those with allergies and asthma.
Make Sure You're Protected
The winter months are filled with joy surrounding the holiday season, so don't let the colder temperatures and threatening weather conditions get in the way. For any questions regarding winterizing your home or to review your current homeowners insurance policy, contact us so we can make sure you have the right coverage to protect your home.
There are many insurance programs available from different companies, and we can evaluate your current policy to find out if a better program is available to lower your premiums.
Filed Under: Personal Insurance
|
Tagged With: Homeowners Insurance