Article originally posted on www.insuranceneighbor.com

(opens in new tab)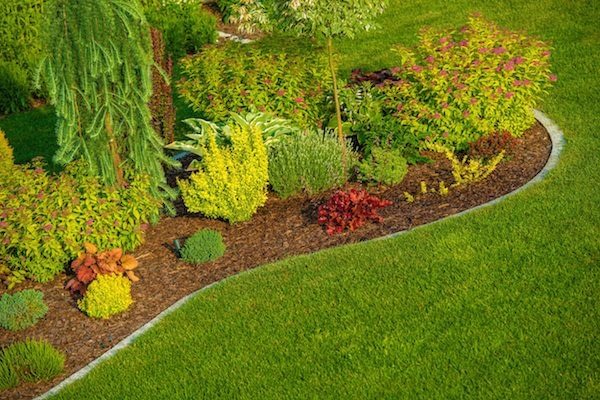 Your yard is an important part of your home and requires a great deal of time, effort, and money to maintain. Landscaping can suffer damage from fire, theft, and vandalism, just like the inside of your home.
If you have worked hard and invested a lot of money to create a beautifully landscaped yard, you may be wondering whether homeowners insurance will cover your trees, shrubs, and landscaping in case of damage. Most homeowners policies provide coverage under certain conditions.
Landscaping Damage Typically Covered by Homeowners Insurance
Standard homeowners policies generally provide protection against damage to landscaping, trees, and shrubs caused by:
Fire
Explosions
Lightning
Vandalism
Theft
Riot
Vehicles (someone else's)
Weather-related damage (other than lighting) is not typically covered by homeowners insurance. This includes any damage to trees, shrubs, and landscaping caused by wind, hail, rain, ice, and snow. Similarly, damage to plants caused by disease or insects is typically not covered.
Most homeowners policies have limits on how much coverage is available to restore damaged landscaping. There may be limits on how much a policy will cover for each tree or shrub. Under certain policies, landscaping coverage may be limited to a percentage of the total protection provided for the dwelling structure.
Homeowners Insurance and Fallen Trees
A large tree that falls in a strong wind or for any other reason can do a great of damage to structures, in addition to the damage to the tree itself. If weather conditions caused the tree to fall, your homeowners policy may not cover the cost of replacement.
However, if the fallen tree damaged your home, a shed, or a fence, your homeowners insurance may pay to have the tree removed and to repair the damaged structure. If the fallen tree did not damage any structure, most policies will not cover tree removal.
As an important note, insurance will not typically cover structural damage from a fallen tree that results from lack of maintenance. For example, if a tree on your property begins to rot and later falls, causing damage to structures, your homeowners insurance may not cover the damage.
Additional Coverage to Protect Your Landscaping
If you live in an area where weather conditions are likely to cause damage to trees and landscaping, you may want to consider obtaining additional coverage to protect this important investment. Extra coverage may be available to pay for removal of fallen trees and debris caused by wind, hail, or the weight of snow, sleet, and ice, even when no structure was damaged in the weather event.
You may also consider purchasing additional insurance to increase your landscaping coverage limits. The premium you pay for homeowners insurance is based on several factors, including the location, age, and condition of your home, policy limits, and the deductible you choose for your policy.
A well-landscaped yard is a big investment that adds to the value of your home. It makes sense to protect that investment. Our friendly agency can help you find homeowners insurance with the landscaping coverage you need at the lowest available rates.
Filed Under: Personal Insurance
|
Tagged With: Homeowners Insurance